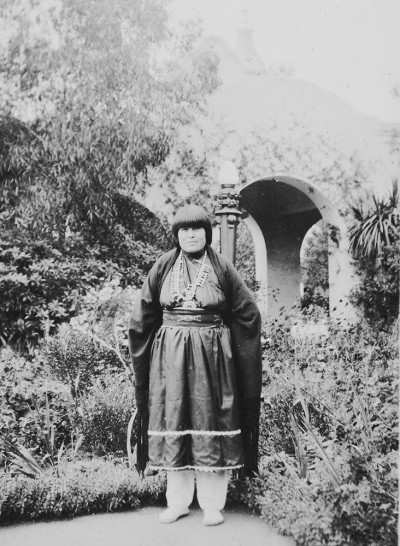 Description: Maria Martinez at the San Diego Panama-California Exposition. She is standing in the Montezuma Garden.
Creation Date: 1915
People: martinez
Keywords: Montezuma Garden Native Americans women
Object ID: P003091b
Copyright: some rights reserved by San Diego Museum of Man:
Image Reproduction Services
Format: black and white film negative
Size: 4 in. x 5 in.
Credit: San Diego Museum of Man Photograph Collection
Full size image: click here